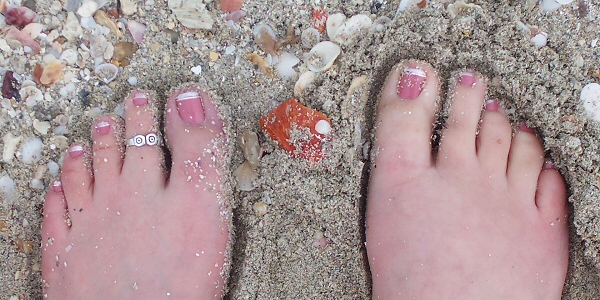 This is how I painted my toe nails for a trip to Florida. I wanted to be sure they would match the different pairs of sandals I was going wear over the weekend.
Supplies
Natural Glow Super Shine Purple Sage Creme (79)
Petites by Scherer Purely Pearl (77)
Silver Striping Tape
Advanced Hard as Nails Strengthening Topcoat by Sally Hansen
Step 1
Apply three coats of Purple Sage Creme. After you finish applying the first coat the first toes should be dry enough to start applying the second coat.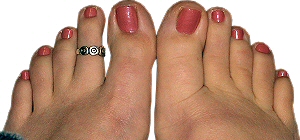 Step 2
Apply two coats of Purely Pearl along the top of each toe nail as if you are doing a French manicure, but on your toes. You can make the white stripe a little thicker than a normal French tip.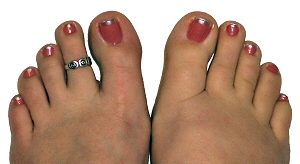 Step 3
Apply silver striping tape just below each white tip. Then apply two coats of Advanced Hard as Nails Strengthening Topcoat. Generally, I apply a coat of clear topcoat every couple of days. This helps to keep the striping tape from lifting up.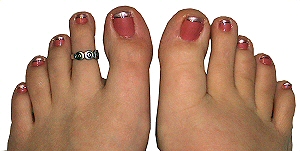 Related Posts :
Run out of nail polish remover? Paint nail polish over the nail you want to remove the polish and then use a tissue to remove all the nail polish. Yes, this really does work! Are your nail ...